Born in Dublin (The Liberties) in 1927, Vera had a strict Catholic upbringing.  Her father died when she was just 10 years old and her mother was left to bring up three young children on her own.  The Liberties is one of the oldest parts of Dublin, home to the Guinness factory, a place rich in community and history.  Though the actual district was torn down in the 19th century, the name 'Liberties' has retained its unique character and culture.  It would have led to her sense of community, family and faith.  Though she calls it a 'curse to be poor', and dreams of winning the Pools (a form of betting based on predicting the scores of football matches), it is clear that Vera is proud of her working-class roots.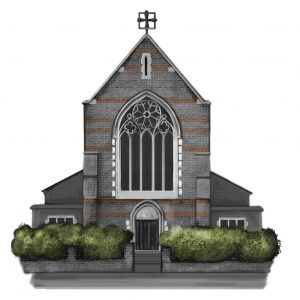 One aspect of Irish life at that time was the absolute centrality of the Catholic Church. You will see in the diary that Vera goes to Mass most days.  Prayers to God and the saints trip from her lips as extensions of her belief-system and thought patterns – her world view is anchored by family and faith and she works tirelessly for both.  This is not what most people would understand as 'going to Church', a weekly obligation; it is a natural and inextricable part of her life, built into her daily routine.
She moved to London in 1965, married Bernie (a neighbour whom she had grown up with in Dublin) in Tottenham in 1966, and they had their first child in 1967.  Married life proved rather difficult; money was always short and the relationship was very strained at times.  Vera was missing home and jobs were hard to come by.  In her diary you see not just her own struggles but, through glimpses, Bernie's own difficulties in adjusting, cut off from a community he had known, and stranded in a life that had lost some meaning.  It's easy to see Bernie as a villain – he comes across as lazy and selfish – but there is here also the sadness of someone severed from what he knew, and where he once had purpose and identity.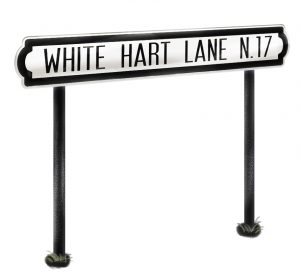 Tottenham is and was known for its multicultural population, and this diversity comes up in Vera's diary, with Afro-Caribbeans, Irish, Indians, Pakistanis and other races and cultures, all part of a thriving area of London.  But you can also sense the tensions that led to the 1985 Broadwater Farm riot in the area, in attacks on shops, the emergence of skinheads and punks whose fashion Vera's son, Ciarán, innocently adopts, the rise of football violence, and the struggles of police to cope.
It is easy to forget that the early 1980s was a rather bleak time.  The country was still in recession, and unemployment at a record high of three million.  There was a loss of manufacturing and industry, with widespread discontent.  Vera alludes to the Thatcher government's attempts to take on and destroy the trades unions.  Bernie is often on strike.  There was little to no state support, social support or workers' rights.  Home comforts didn't match the luxuries we take for granted: no internet, no mobile phones, only four TV channels.  Appliances were unreliable and expensive, and much of the diary is spent detailing Vera's daily efforts to deal with things breaking down and not working properly.  Police take hours to arrive and do little to help.  For Vera, money is always tight.  Big superstores like Tesco and Wickes are coming in and starting to drive the smaller traders out.  All of this Vera observes as the days go by.

Unlike Bernie, whose job at a factory is precarious, Vera worked for a private firm as a sample machinist.  Vera's love of dressmaking started at a very young age.  She would make dresses for her dolls and later when she left school it became her full-time occupation.  She was kept busy making clothes for friends and neighbours too.  Her life was always hectic and eventful but she never lost her love of dressmaking.
The diary covers a single year when Vera launches into an ambitious and unbelievably difficult attempt to remodel the house.  Looking back, we, as her now grown children,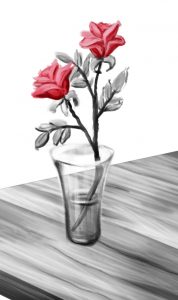 can't actually believe how she didn't have a nervous breakdown, given the chaos of that time, as she juggled work with an endless shopping list of activities and problems: a house like a builder's yard, daily DIY, an unreliable car, an unhelpful husband, an inconsistent workman, frequent trips to hardware stores, constant interruptions, and bouts of ill-health.  And she always found time to make clothes for us in her lunch hour, hear the complaints and sufferings of her neighbours and friends, give support for the church and perform a litany of other daily tasks that she records faithfully – in a diary she wrote every day! Irish women from the Liberties were built tough.
Things gradually improved as time went on and the children got older.  When Bernie died in 1990 she continued as she had always done, dedicating the rest of her life to her children, and then her five grandchildren.
Vera passed away in 2014 in Surrey.